F.J. Rudy and associates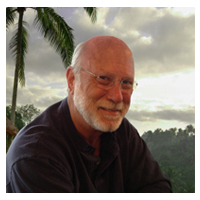 We provide Christian publishers with unparalleled expertise in international and subsidiary rights management. With more than 15 years of experience in rights management and more than 25 years in business and ministry consulting and management, we are uniquely positioned to help our clients establish and improve global outreach, rights marketing, promotion and management programs.
Our company has helped some of the best known Christian publishers expand both domestically and internationally by negotiating and managing translation, electronic/digital , film, video, audiobook, e-book, large print, merchandising and book club licensing rights. In addition, we provide international sales management, territorial rights, licensing and administration, and sales management for ancillary products.
We are committed to bringing the best in Christian publishing to the international and subsidiary rights marketplace. We help publishers expand their ministry, strengthen relationships with authors and build business.
For more information click here or call us at 847-287-9028 (US).
Rights Management
The development of new media and the international interest in outstanding Christian material provide unparalleled opportunities for Christian content providers.
We will help you expand the reach of life-changing messages to people around the world. With our expertise in rights management, we can help you navigate the challenges of the global marketplace.
consulting
We bring the experience and expertise from more than 25 years of leadership in Christian ministries to your organization. Fred is a proven leader who has had responsibility for management and administration in higher education and publishing. Under his leadership, each of these organizations grew significantly in both ministry outreach and expanded business opportunity.